Meeting and building relationships with new or existing partners is one of the most important parts of any conference. At PI LIVE we're providing an array of unique networking opportunities helping you to establish new partnerships and grow your professional network.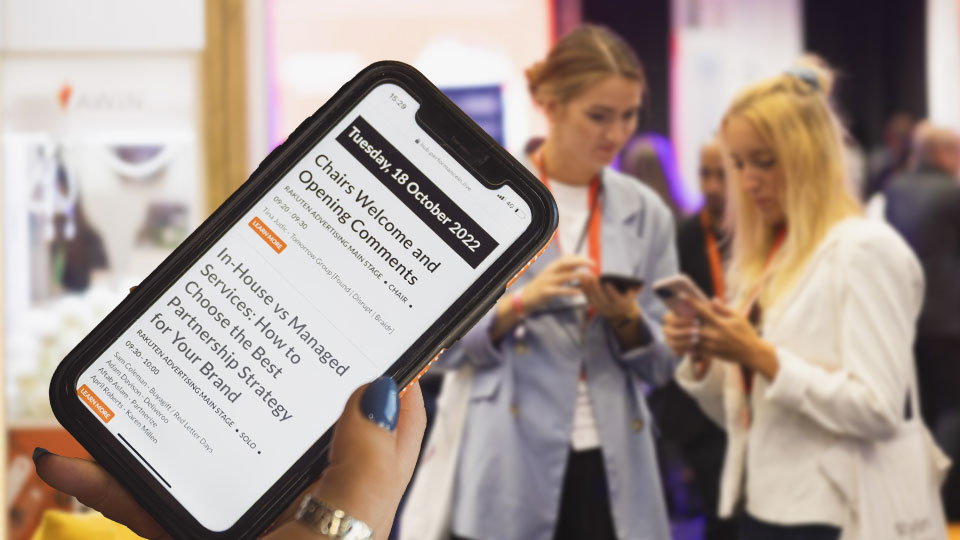 PI LIVE Europe Mobile App
You asked. We listened. – Introducing a new event app for 2023 – The PI LIVE app is your personalised show companion. Create your personalised agenda, peruse the delegate list to contact and arrange meetings with like-minded delegates and check out what's hot at the show.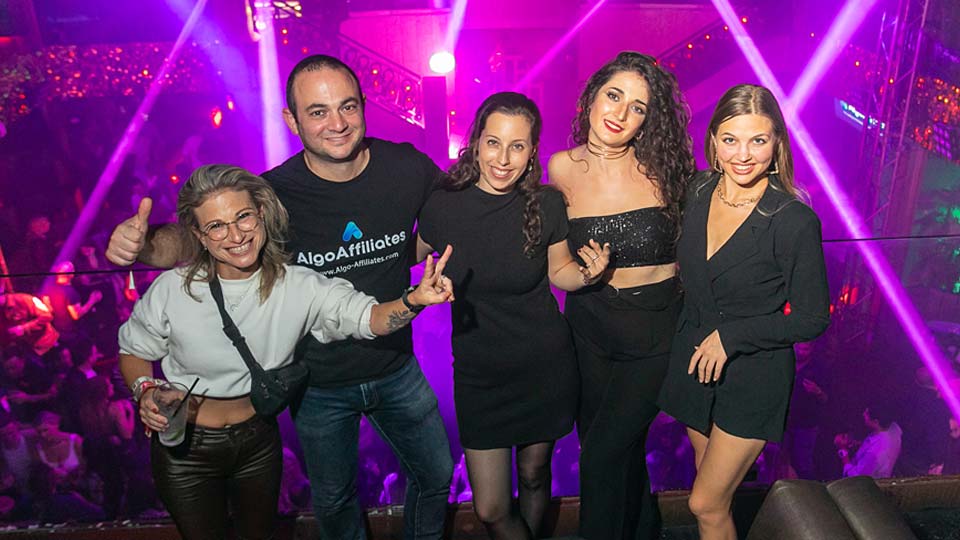 Did someone say party? The official PI LIVE Party will bring together the entire performance marketing industry under one roof. If you're not at this exclusive event, you're missing out on the chance to share drinks, tips, and experiences with friends old and new.
When: Tuesday evening
Where: Salsa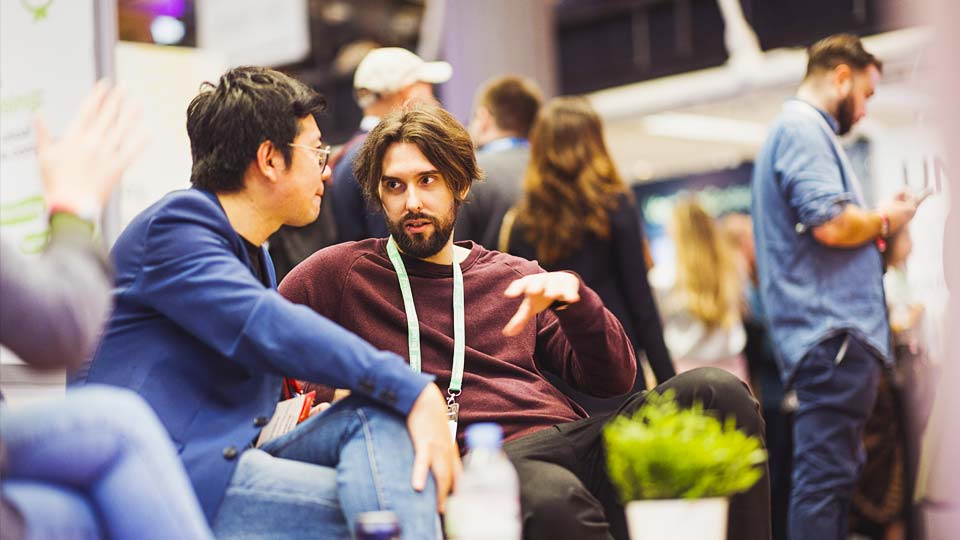 PARTNERSHIP LOUNGE - The Vault
The Partnership Lounge offers meeting space for 200+ delegates and will be dedicated to enabling profitable partnerships. The perfect opportunity to align your brand to successful collaborations.
When: Tuesday 10am–6pm & Wednesday 10am–5pm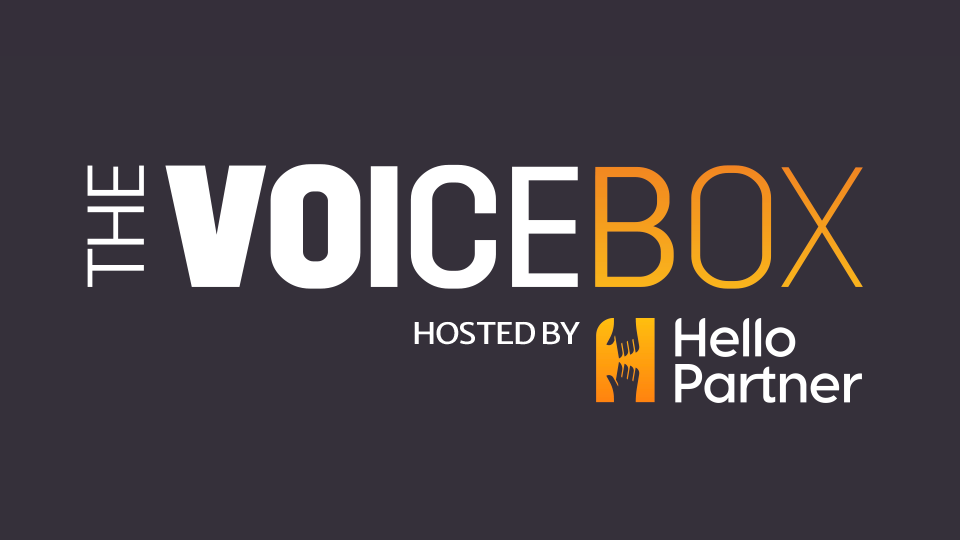 New for 2023! – Welcome to The Voicebox. A new educational programme and networking opportunity helping to connect thriving, yet often underrepresented communities and initiatives with the wider partnership marketing industry.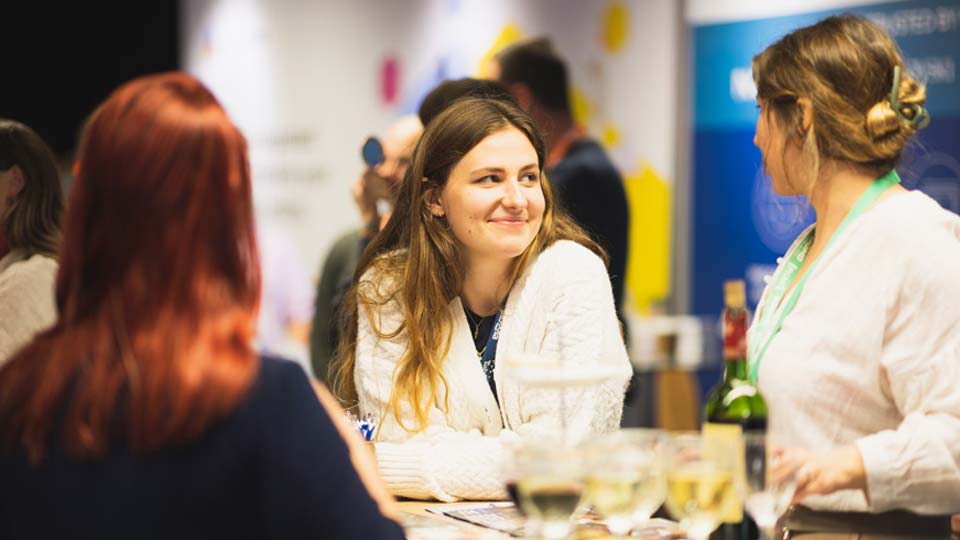 An exclusive area to network and relax for all VIP pass holders located on the Mezzannine floor.
A private quiet space to hold meetings or to relax off the show floor, and even get a quick back massage after a long day. Perfect spot to catch up on your work and stop for free drinks and refreshments.
Don't forget to join us for a Happy Hour Networking on day one!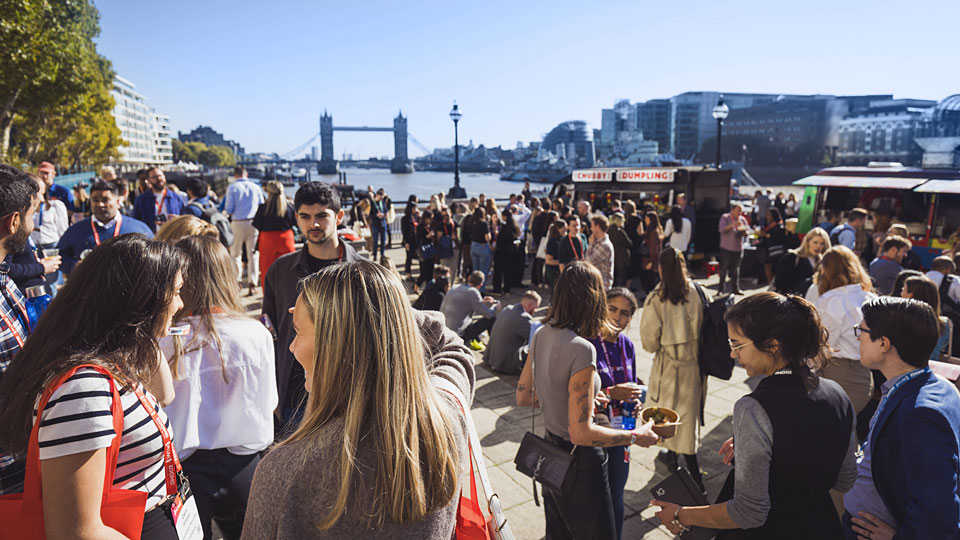 Now with an even bigger yurt and patio heaters all day, the Terrace offers a central location for our food traders to supply exceptional street food during the day. Accompanied by ample seating to arrange meetings alfresco, this is one of the best places to network and arrange meetings with clients throughout the day whilst admiring the London skyline!
When: Tuesday 10am–7pm & Wednesday 10am–5pm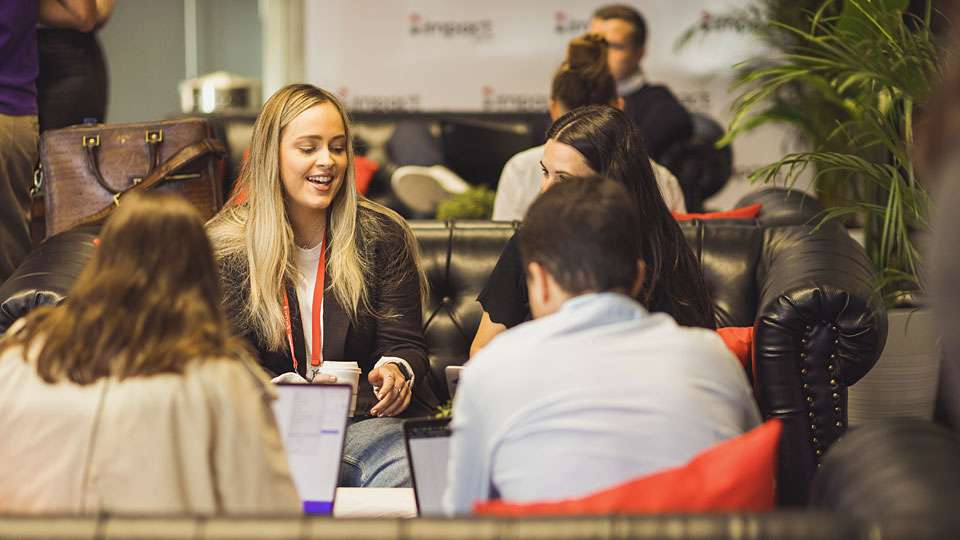 Building profitable partnerships begin with making the right connections, and the Prosecco Lounge is the place to do it! Stop off at one of the networking sessions and meet the connections that last. Don't forget to check out the Happy Hour for 2 for 1 on all drinks!
Networking on the terrace with a glass of prosecco – how could affiliate marketing networking get better?
When: Tuesday 10am–7pm & Wednesday 10am–5pm
Happy Hour: TBC
Networking Sessions: TBC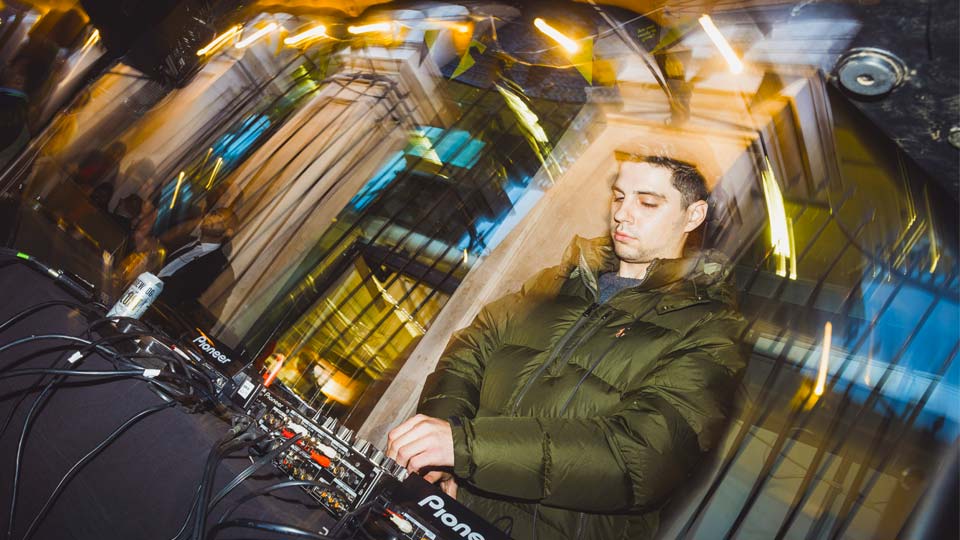 DJ & DRINKS ON THE THAMES TERRACE & SPORTS BAR
The perfect alfresco meeting space. Bring a drink and get down to business with all those meetings arranged via the event app.
A live DJ will be spinning tunes from 12pm in the Sports Bar. And at 5pm, we'll be upping the volume as we wind down day one before heading to the party!
Meet with newfound partners over a drink or two.
When: Tuesday, 5pm -7pm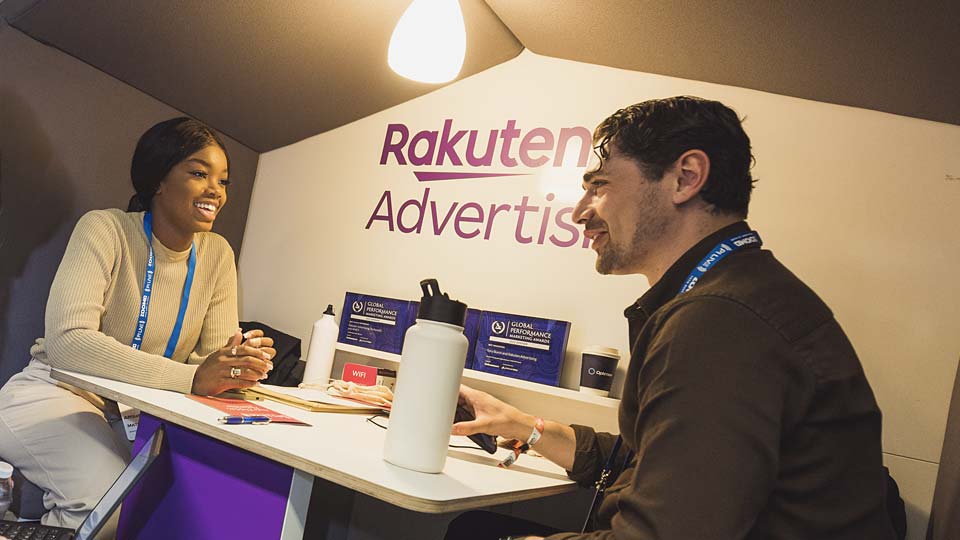 Keep an eye for our Meeting Nooks located on the ground floor and up on the Mezzannine. They are the ideal meeting place to negotiate those all-important deals and discuss future plans. It's your office away from the office, with sound insulation, power and lighting. Brands have been known to invest and make their nook their private base for the show's duration.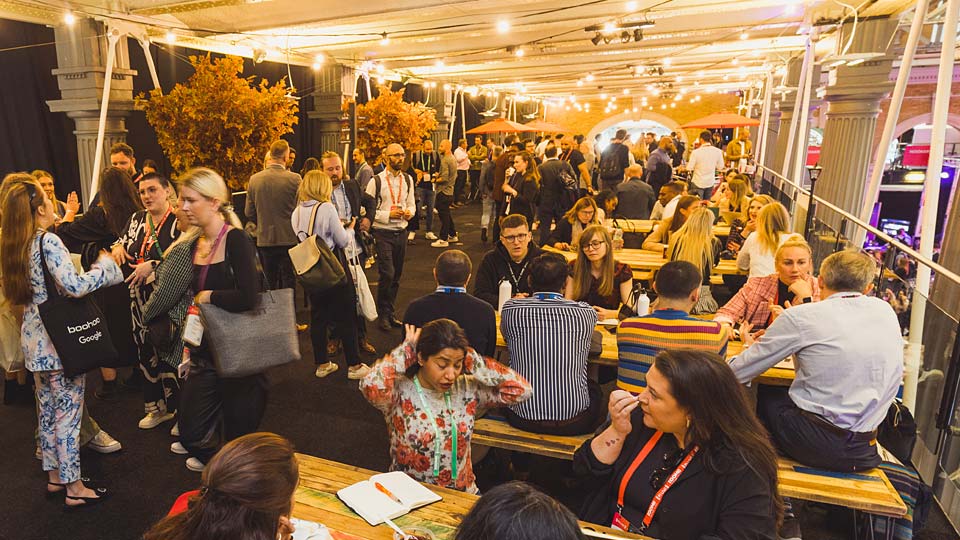 Back for 2023 and by popular demand, we have increased the amount of meeting space available in the networking village, providing you plenty of space to recharge, catch up with your emails or meet with clients over a coffee.
When: Tuesday 10am–6pm & Wednesday 10am–5pm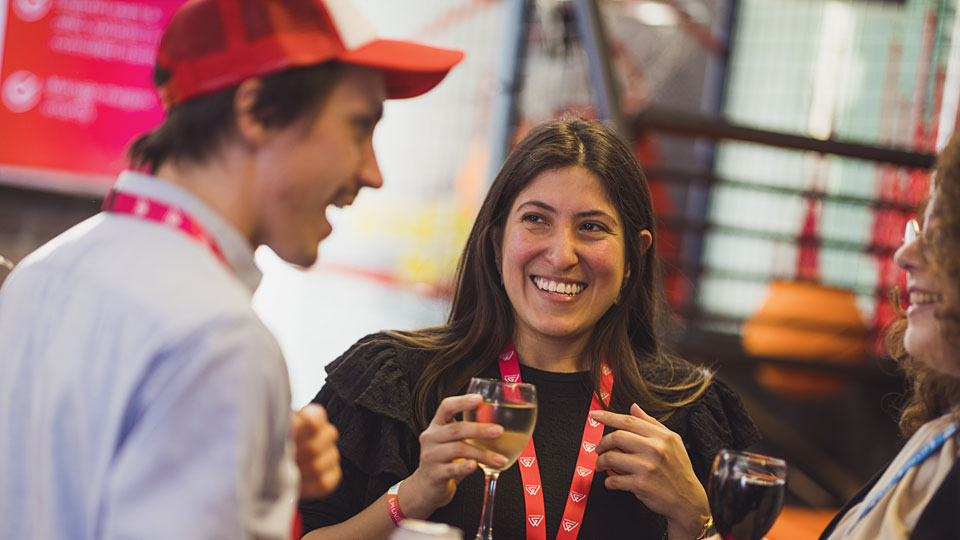 Grab a drink with friends and clients at the Sports Bar, which will include a full bar and will be open throughout show hours. This area is complete with casual meeting spaces for lively conversation and enough space to recharge yourself and your tech! Don't forget to check out the Happy Hour for 2 for 1 on all drinks!
When: Tuesday 10am–7pm & Wednesday 10am–5pm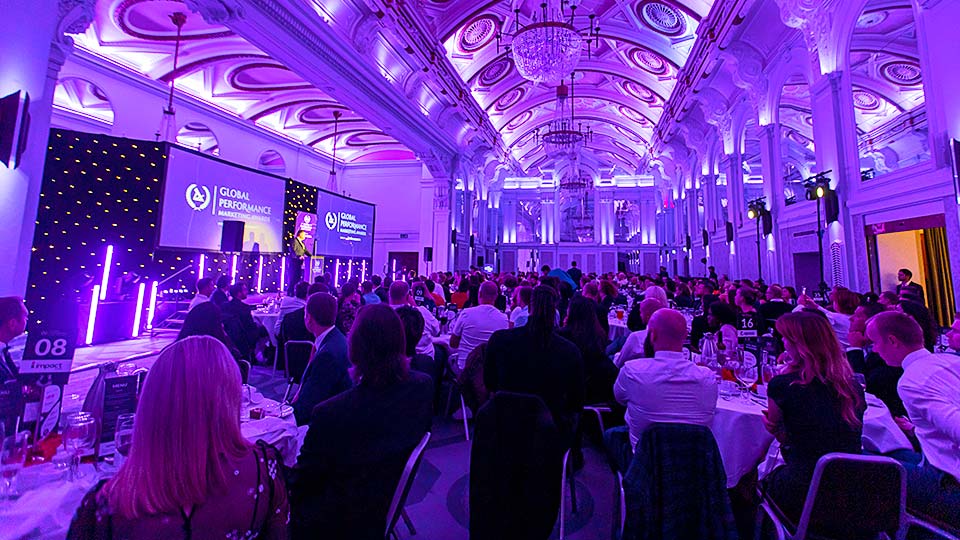 GLOBAL PERFORMANCE MARKETING AWARDS
The GPMA's takes place the night before PI LIVE at the grand connaught rooms. Secure your seat or table online via the official website. Capacity is limited to 350 guests.
When: Monday 17th October
Where: Marriott Grosvenor Square
Who said networking had to be so serious? At PI LIVE, we're offering a selection of snacks, beverages and sweet treats to eat between meetings or to share with clients and colleagues during the conference.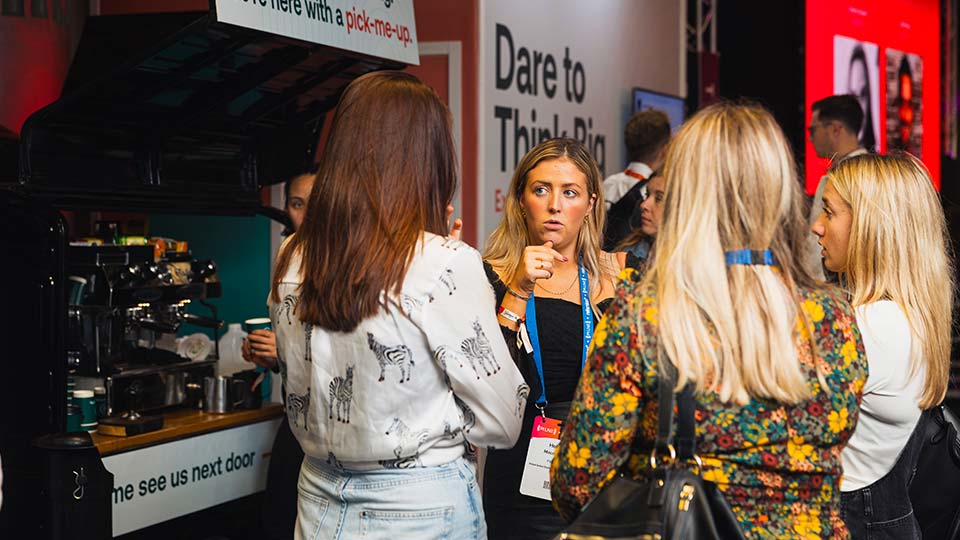 If one thing is guaranteed at PI LIVE, it's a copious amount of coffee! Help yourself at one of our complimentary refreshment carts to stay alert between sessions. Have a chat over a coffee and secure your new deal.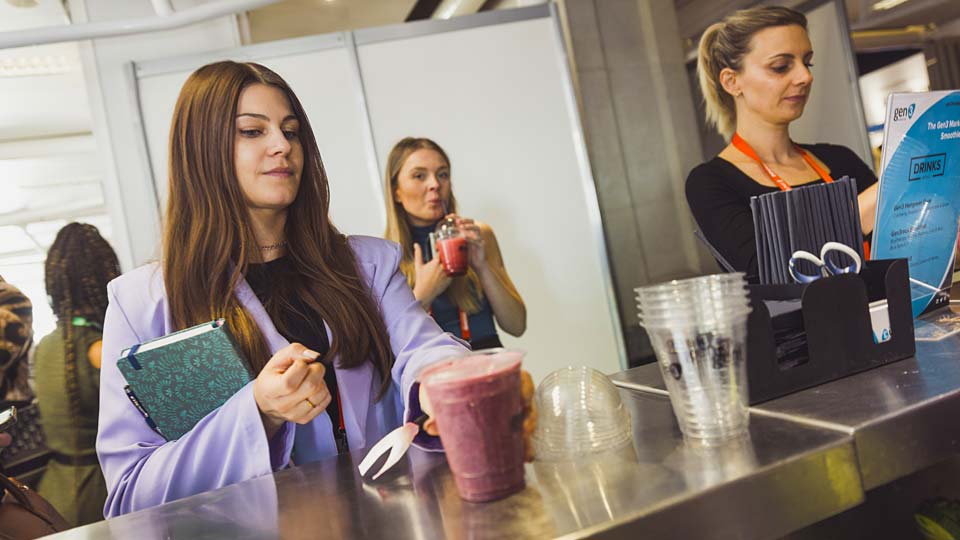 Need to refuel with healthy goodness before your first meeting of the day? Start your day right with a delicious complimentary fruit smoothie courtesy of Gen3 Marketing for an energy-boosting morning pick-me-up.